About the Client: SolidusX UK Broker
SolidusX is the registered subsidiary brokerage of UK-based Solidus Capital. The broker offers 24/7 access to cryptocurrency, forex, corporate stocks, and other asset classes.

Business Challenge: New User Era Review
SolidusX wanted to launch a retail brokerage and needed a trading platform. In order to differentiate and be able to attract new users quickly, SolidusX was looking for a modern trading frontend, advanced trading tools, and flexible risk-management capabilities. It was not an option for Solidus to opt for an outdated off-the-shelf frontend that dominated the CFD market from the 2000s, as the main strategy was to differentiate and attract new users.
Solution: Platform Advanced Features
The broker reviewed turnkey trading platforms available on the market and chose DXtrade, our trading solution for FX and CFD brokers. DXtrade is fully in line with the requirements of SolidusX in terms of the platform's simplicity and integrated risk management and performance-boosting tools.
We've branded DXtrade with the broker's logo and delivered the dedicated mobile apps with individual pages in Google Play and App Store.
The main mission of SolidusX is to support and guide investors toward a prosperous financial future. The broker firmly believes that the increased lifetime value of traders is beneficial for the business because it nurtures customer satisfaction and loyalty. This is why SolidusX needed tools to help traders thrive and be confident.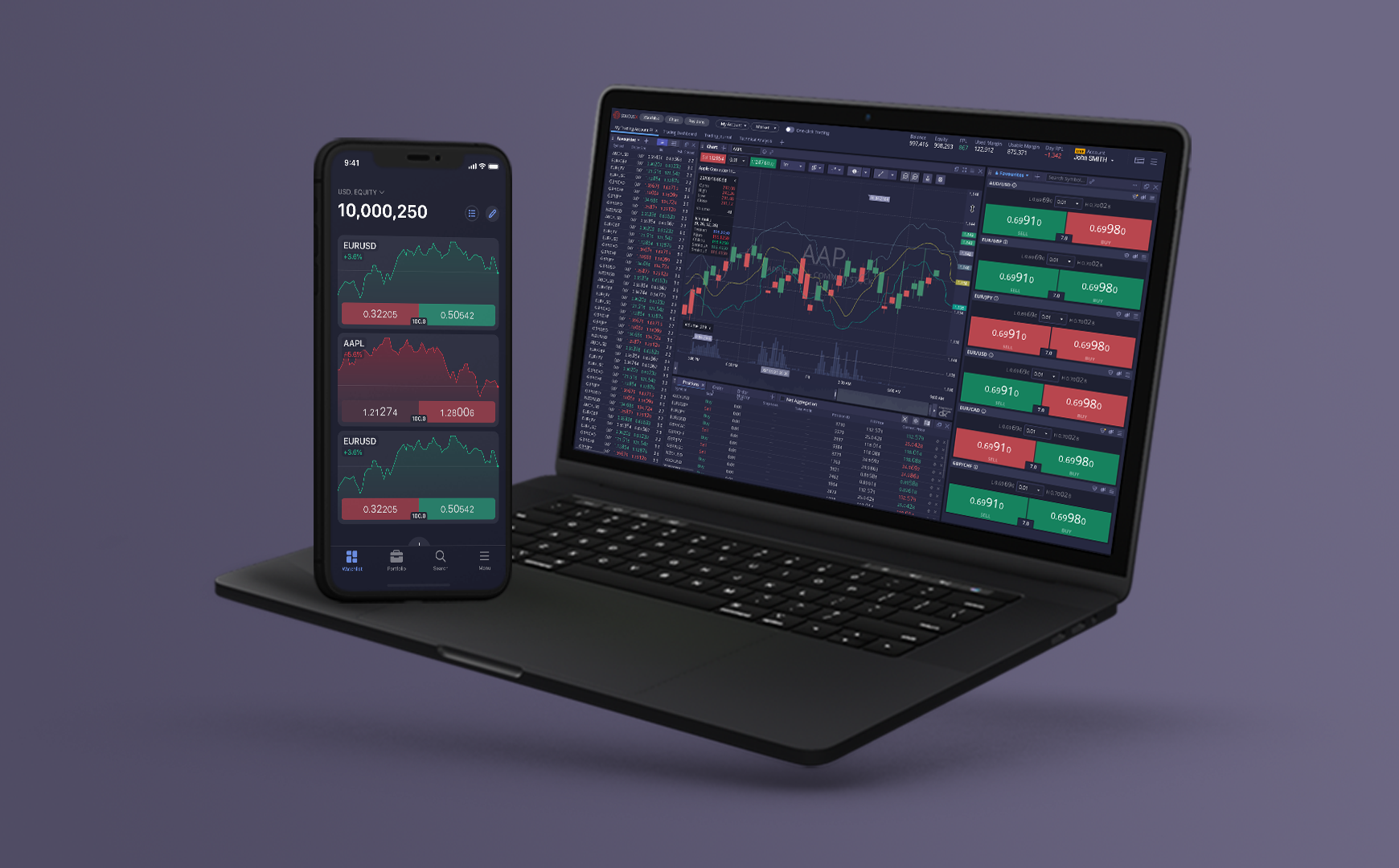 DXtrade comes with the embedded Trading Dashboard that allows SolidusX clients to track their activity and analyze trading performance and trading behavior on an instrument, asset class, and account level. The Dashboard helps traders stay focused and make better-informed decisions by summarizing their activity.
The trading platform is also equipped with a Trading Journal that logs all orders and lets traders add notes and tags. This helps with building a coherent trading strategy.
DXtrade is integrated with the FXStreet News that provides SolidusX clients with real-time market updates and events.
The trading platform also complies with the broker's requirement for flexible risk management. DXtrade allows SolidusX to set up risk management according to various user groups on an instrument, group, and account level – in any combination.
Results
SolidusX launched its business in March 2021. The retail brokerage offering includes cryptocurrencies, forex, and CFDs.
As of December 2022, SolidusX has over 5,000 unique clients. Its monthly trading volume is 400-600 million US dollars.
David Ginsburg, Investment Director at SolidusX, said:
We've succeeded in creating a product that incorporates advanced trading tools in a simple and easy-to-use platform. The result is that online trading has never been easier. Our overriding aim is always to support and guide investors toward a prosperous financial future. And we have the tools, the market expertise, and the cutting-edge platform to do it.