Our company continues to expand its network of R&D centers worldwide. On the 1st of December 2022 Devexperts opened the doors of a brand-new office in Tbilisi, Georgia. Taking the 16th floor of the Axis Towers in the most modern district of Georgian capital, our new home offers everything for comfortable work, free idea exchange, and continuous development.
Striving for excellence in everything we do, we made sure to create a place where Georgian IT specialists could realize their potential using high-tech equipment and enjoying a state-of-the-art space with a view of the picturesque Georgian mountains.
The Grand Opening was warmly met by the Georgian press and received high appreciation from the honorable guests: industry influencers, educational institutions' representatives, and public figures. With this event, Devexperts successfully marked the start of a fruitful partnership which will benefit the Georgian economy.
Devexperts is delighted to present opportunities of career growth in an international company to young Georgian specialists. As a fintech industry leader with a 20-year history, our team is convinced that the company can educate, train, and develop the essential skills of IT industry workers who will contribute to the community of their country by bringing innovations.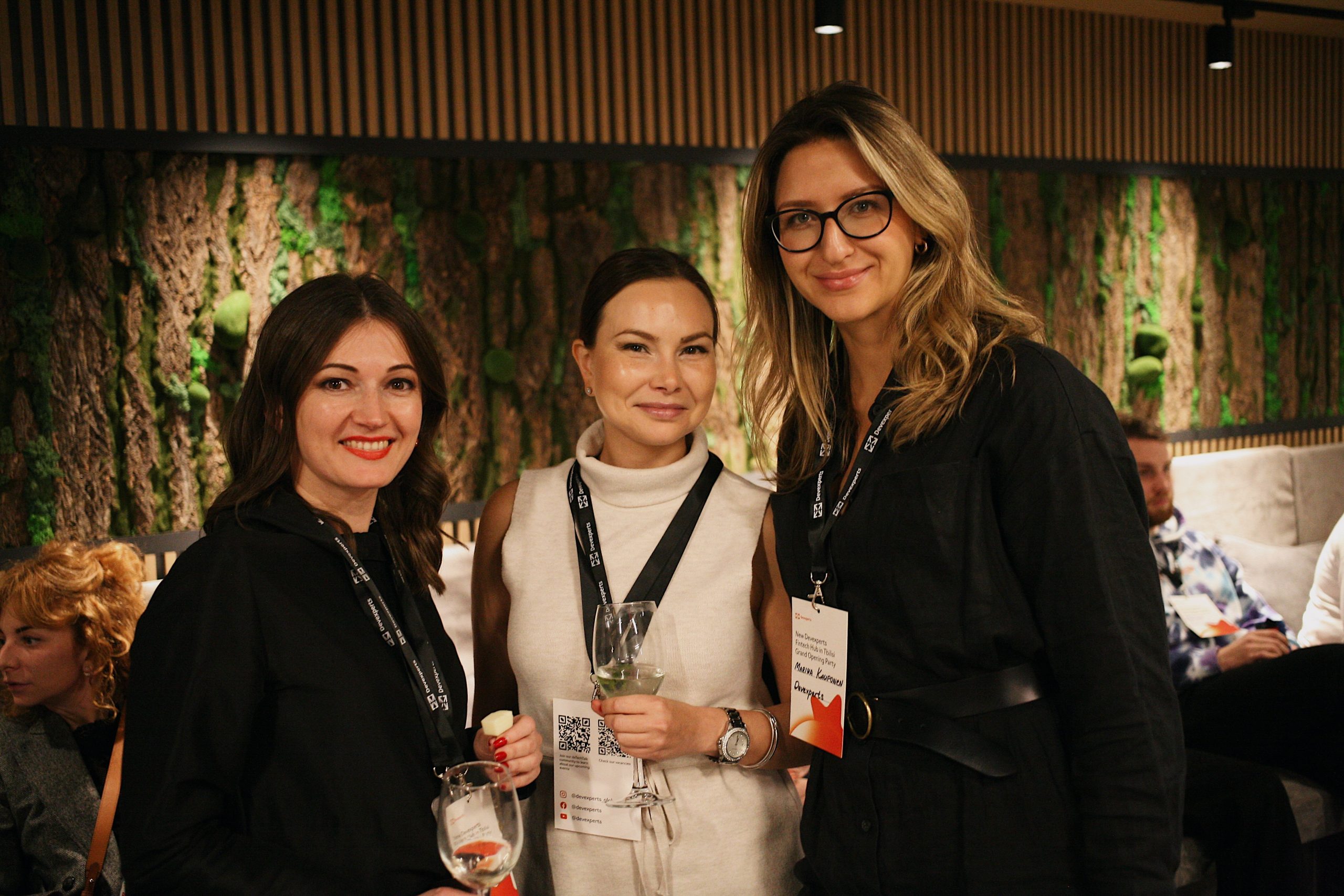 The fintech industry is a rapidly growing sector with a great potential Georgia can benefit from. Devexperts is happy to work together towards growth and prosperity by creating 60+ new workplaces and developing stable collaboration with Georgian universities.
We aim to build a solid expert community that will make Tbilisi an even more attractive destination for top-notch IT specialists. To do that, Devexperts will invest in professional public activities, organize meetups, lectures, and panel discussions for expertise exchange, and launch internship programs for R&D and QA specialists.
On behalf of the whole Devexperts team, our CEO Denis Norkin expressed confidence in a bright future of our presence in Georgia, a country so famous for its hospitality and openness to innovations, development, and growth. We are happy to move towards new victories together!