DXfina
DXfina is a high-performance market data terminal tailored for the Turkish market. DXfina allows traders to monitor the market using simple yet effective watchlists, easily readable charts, concise data on fundamentals, and alerts. Newcomers can develop their trading skills with paper trading.
Key functionality
Access to unique fundamentals
In-depth underlying quarterly data for each instrument collected in three sections including Ratios (Current Ratio, Liquidity Ratio, Cash Ratio, etc), Income Statement (Revenue, Profit&Loss, Operating Expenses, Operating Profit, etc), and Balance Sheet (Assets and Liabilities).
Adjustable price alerts
A dedicated Alerts tab to view active and/or canceled alerts and create new alerts. The alerts can be configured so as to be received as push and/or in-platform notifications, with or without expiration time.
Customizable watchlists
Customizable watchlists for detailed market monitoring: traders can create their own watchlist, modify existing ones, or use public watchlists (BIST 30/100, ETF, etc). Users are free to toggle between tile and list view.
All-in-one Analysis page
A dedicated Analysis page to study charts, access market statistics, fundamentals & financials with graphs, brokerage analysis, settlement and depth data, and real-time news.
Heatmap view
In the tile view, watchlists are displayed as heatmaps based on today's gain/loss, total gain/loss, volume, yield, and P/E ratio.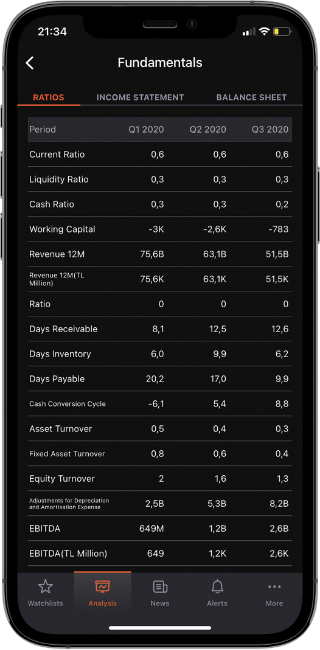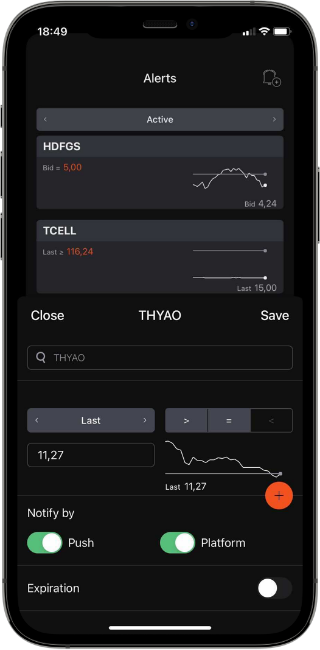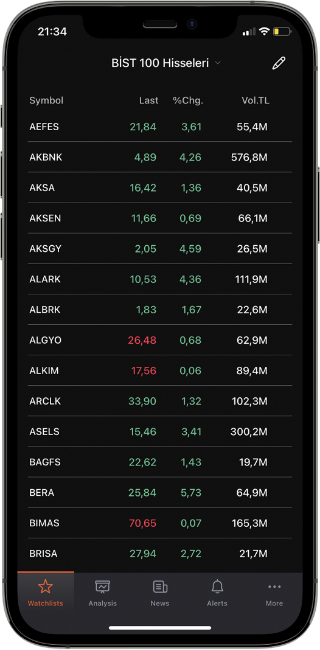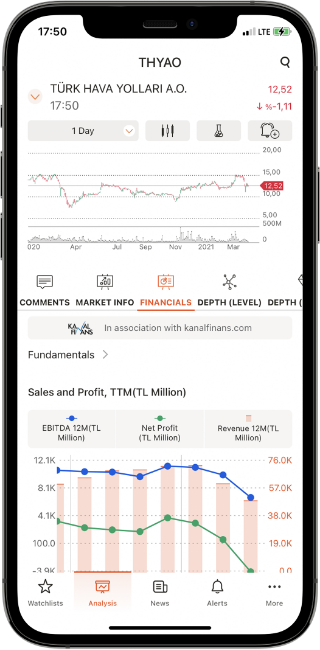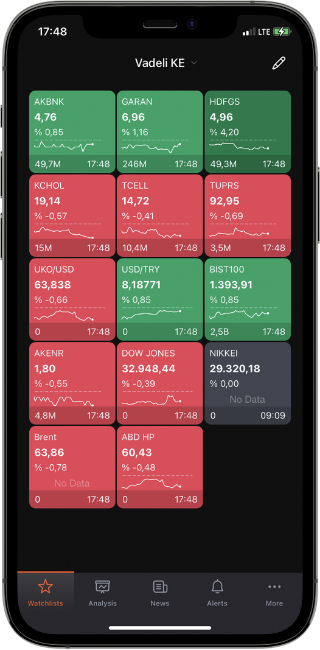 Features
Fully customizable watchlists
All watchlists are fully customizable: users can choose to display multiple columns, change their order, or switch to a minimalistic streamlined view.
Paper trading
Paper trading enables newcomers to practice trading strategies at their own pace.
Multi-language support
The interface and news are available both in Turkish and English languages.
In-app market data purchasing
Additional market data licenses can be purchased without leaving the app.
Pages viewable in landscape mode
All pages adapt automatically to landscape mode.
Light and dark themes
The app interface supports dark and light modes interchangeably.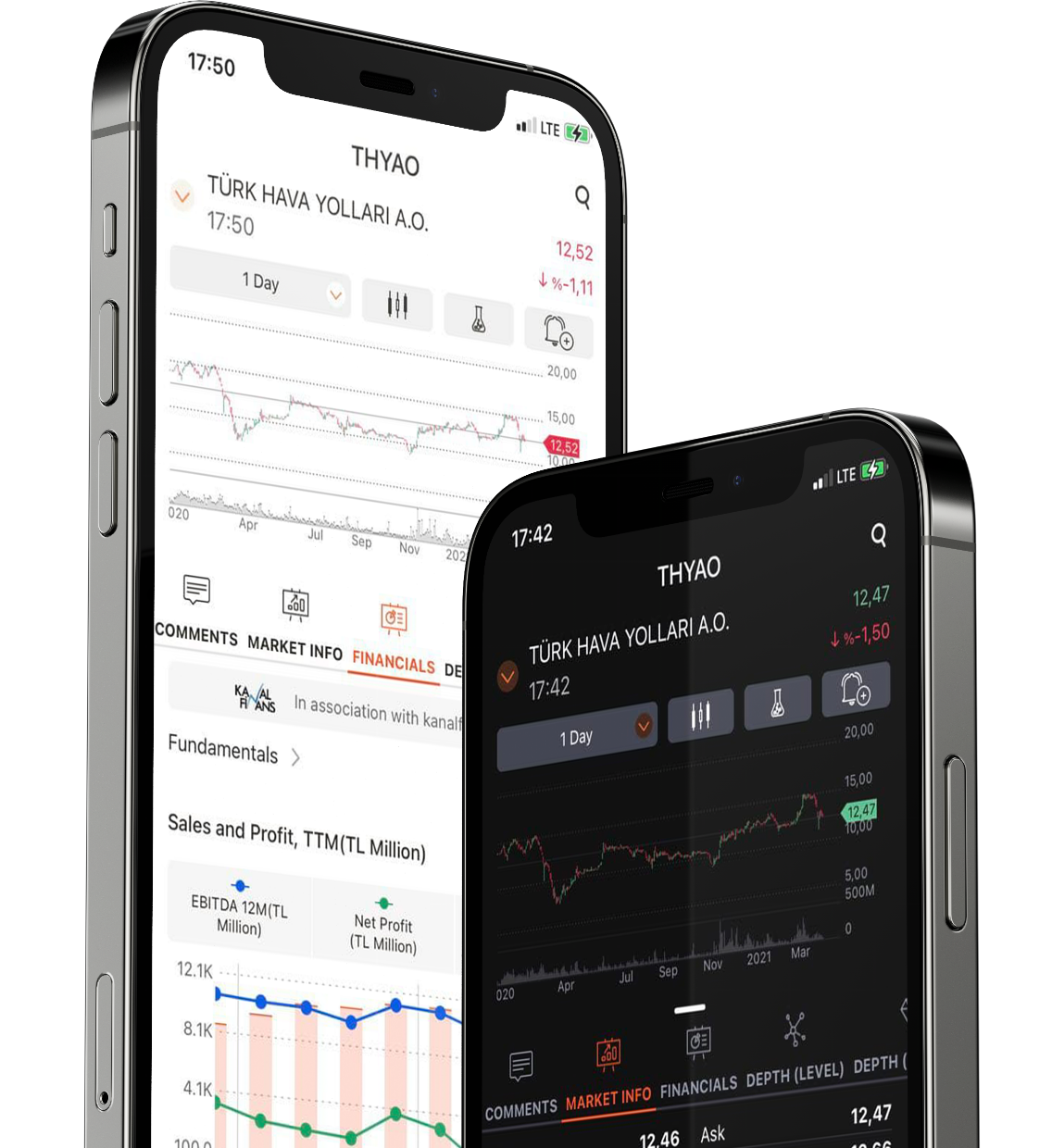 Supported Asset Classes
Stocks
Futures
ETFs
Indices
Cryptocurrency
Warrants
Options
FX Spot
Commodities