Web Trading Terminal
Devexperts offers development of web trading terminals running on any back-end: be it a customer's solution or the DXtrade Enterprise platform. The terminals are tailored to customer's needs and are white-labelled. We always ensure that our web solutions are fully compatible with all operating systems, browsers and devices.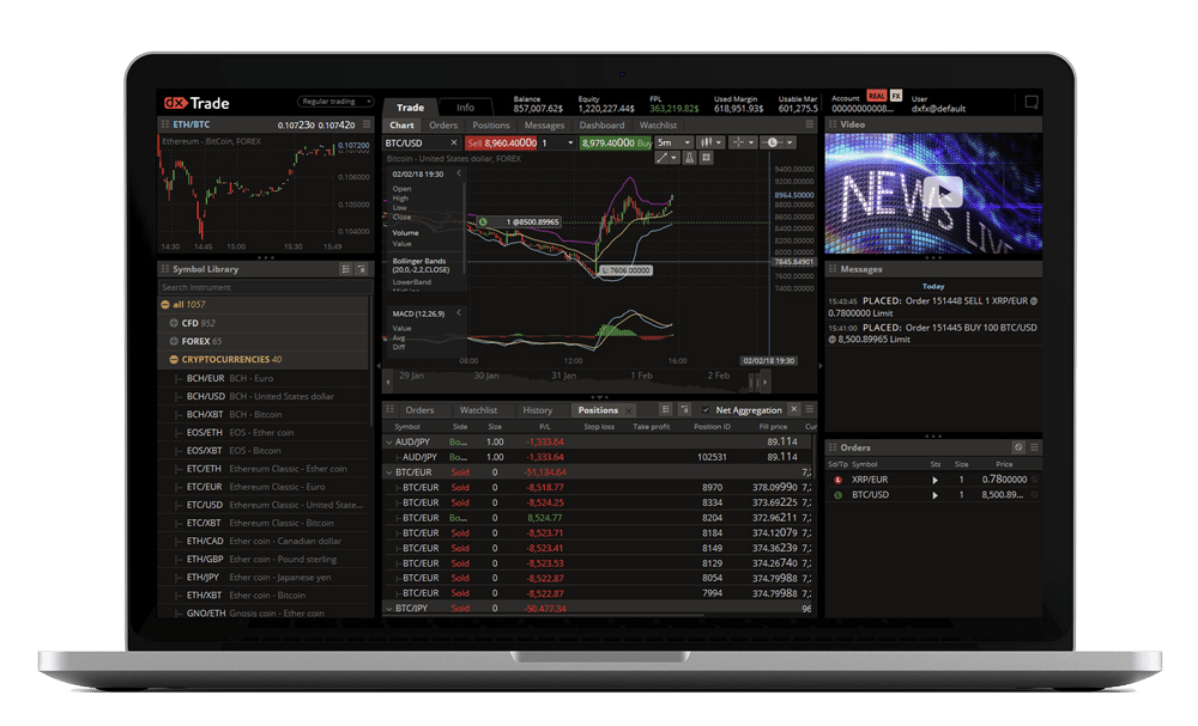 Core features
Multi-asset trading
Live charting
Integration with third-party systems
Risk management
Built-in back-office and dashboard
Paper trading and training
Let us help you with your business challenges
Contact us to schedule a call or set up a meeting
Explore Our Library
The Ins and Outs of Forex Liquidity Aggregation
A behind the scenes look at broker operations related to liquidity management and liquidity flows in the Forex market.
Read the e-book
How FX Brokers Manage Their Price Risk
A very in-depth and insightful read for anyone who is interested in trading and who has ever wondered what happens behind the scenes at their brokerage.
Read the e-book