DXcharts
Charting solution for technical analysis and market data visualization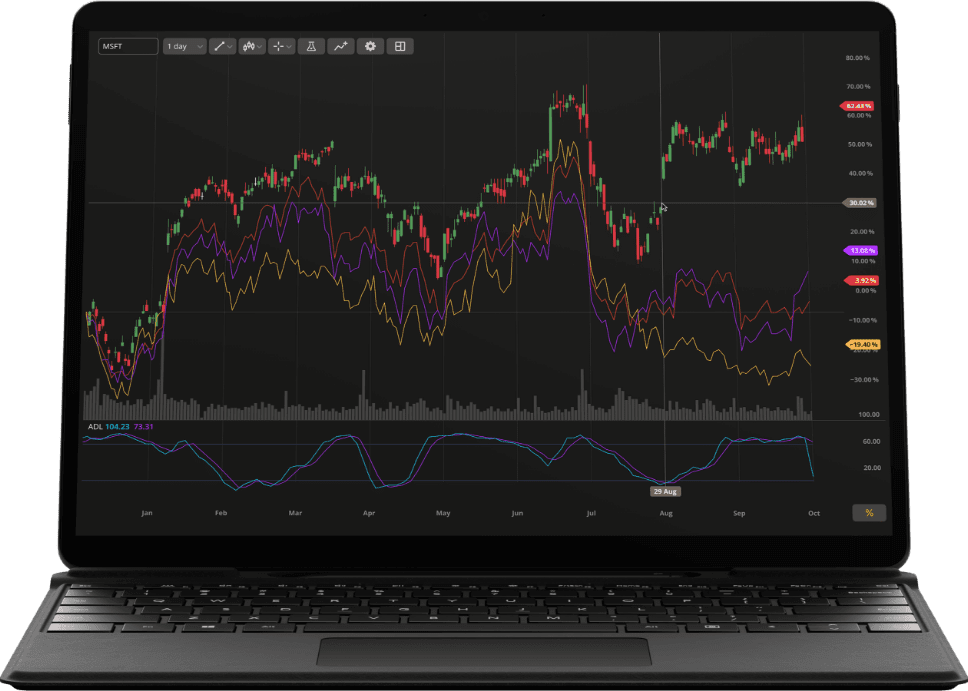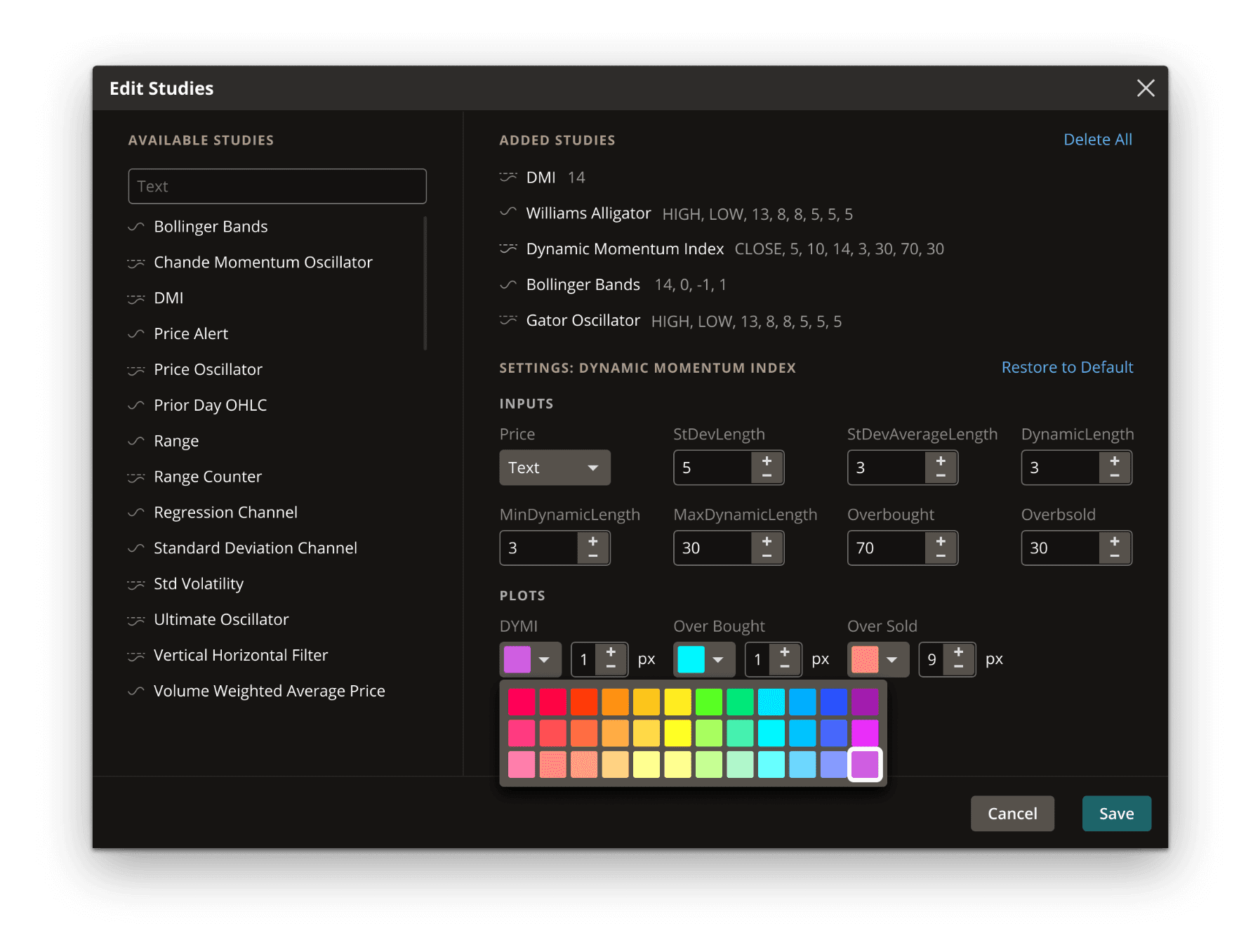 DXcharts is an interface for technical analysis and market data visualization of multiple asset classes both in real-time and retroactively. Devexperts is ready to deploy the solution right away with little to no development work required. Available for white-labeling by brokers, banks, exchanges, software vendors, and online media.
Solution Advantages
Simultaneous Display of Multiple Charts
You can plot up to four charts in one tab. Moreover, it's possible to link your charts by timeframe, symbol and even sync studies.
Library of 80+ indicators for technical analysis
Evaluate securities and attempt to forecast their future movement by analyzing statistics gathered from trading activity, such as price movement and volume.
Historical data analysis
Forecasting of future financial price movements based on an examination of past price movements through drawings and customizable studies
Easy and fast integration
Promote your brand, engage with customers and get new ones by providing a significant improvement and wider reach with HTML5 and web-based responsive solutions.
Compatibility with any environment
We support connectivity to various exchanges and backend trading platform services.
Custom alerts
Alerts with a simple or compound condition help to keep users up to date on current market conditions. Users can create alerts directly from the chart and later modify, copy, or cancel them.
Key Functionality
Multiple chart types
Select from one of the leading chart types. We understand how difficult it can be to pinpoint which exact chart or graph is best to visualize your data, we've put together a list of 5 types of graphs.
Robust search functionality
All types of instruments and data sources can be connected for visualization and analysis.
Diverse charts layout
Juggle the layout of charts as you wish and synchronize it by instrument, chart type, timeframe and range, or appearance.
Compare charts
Simultaneous display of multiple charts in one tab makes it convenient to compare them and analyze the market situation.
Magnet mode for drawing
The magnet mode provides you with better experience while doing the tech analysis.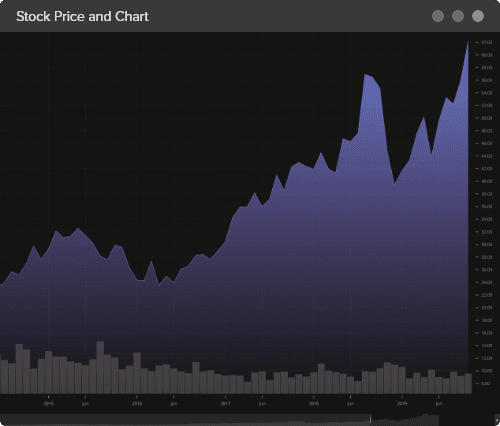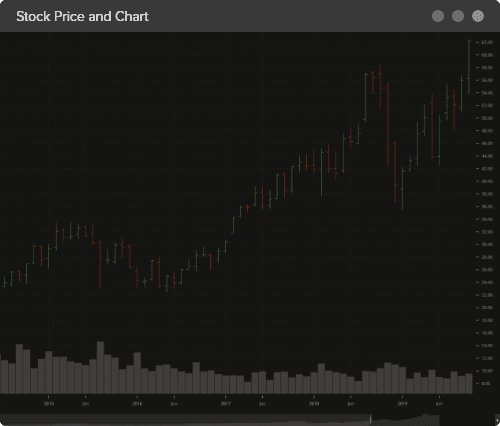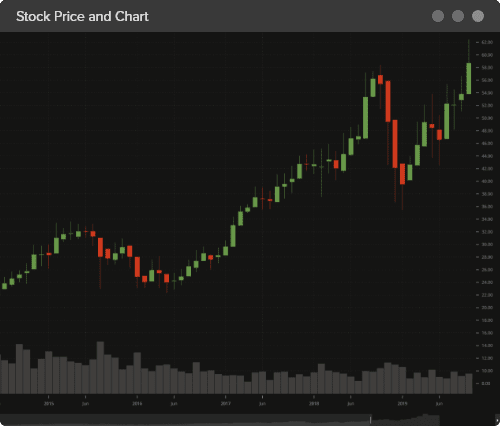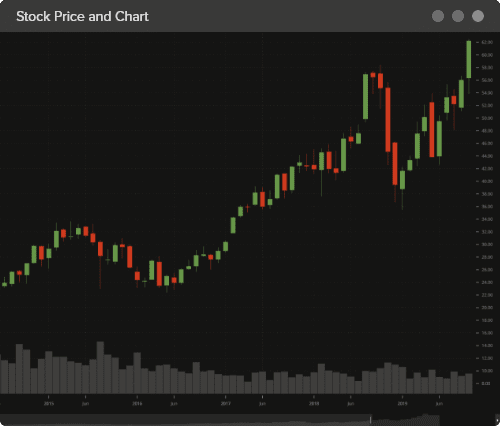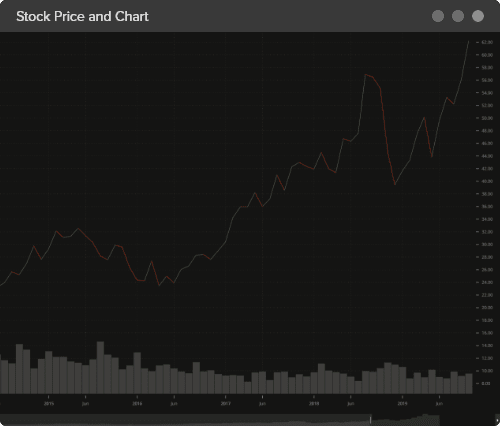 All

Equities

Futures

Crypto

Indices

Forex
symbol
DESCRIPTION
TYPE
EXCHANGE
AAP
Apple Inc.
Equity
NASDAQ
TSLA
Tesla Inc.
Equity
NASDAQ
ES
E-mini S&P 500 Futures
Futures
CME
GC
Gold Futures
Futures
COMEX
BTCUSD
Bitcoin / U.S. Dollar
Cryptocurrency
BITSTAMP
DJI
Dow Jones Industrial Average
Index
INDEX
EURUSD
Euro / U.S. Dollar
Forex pair
FXCM
Synchronize
by Instrument
by Chart Type
by Timeframe, Range
by Appearance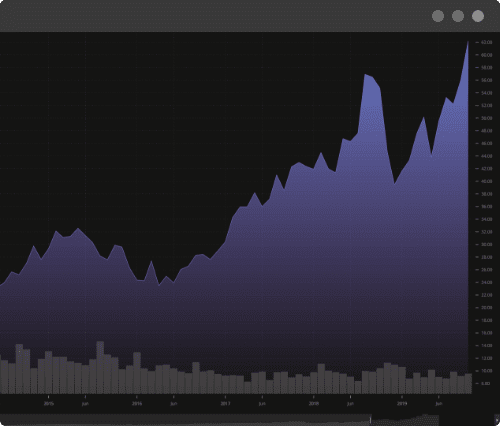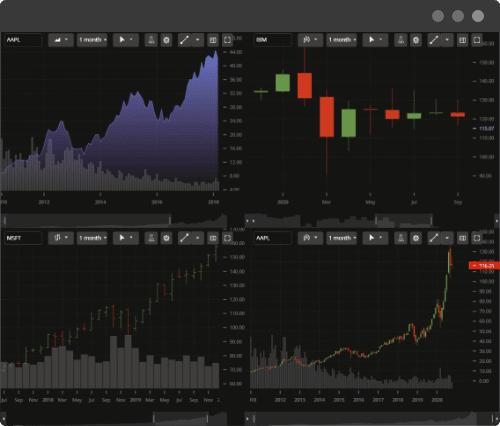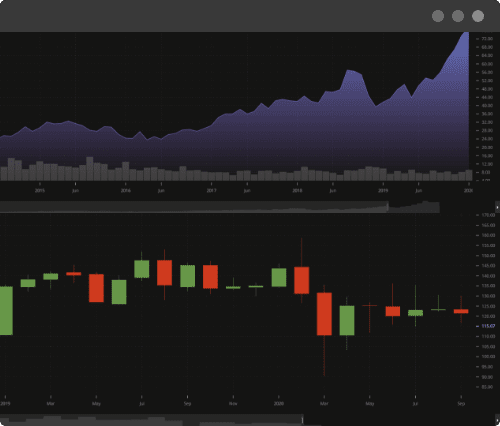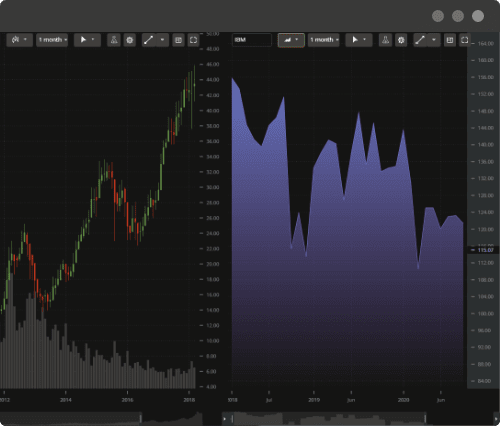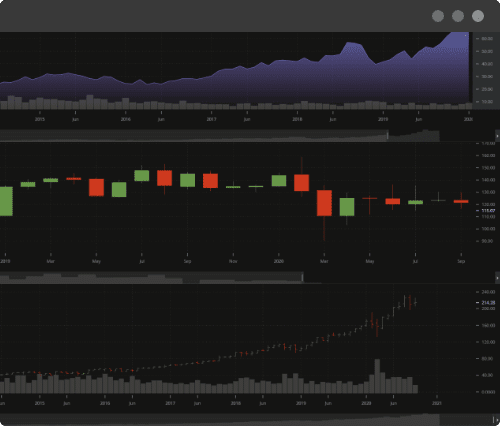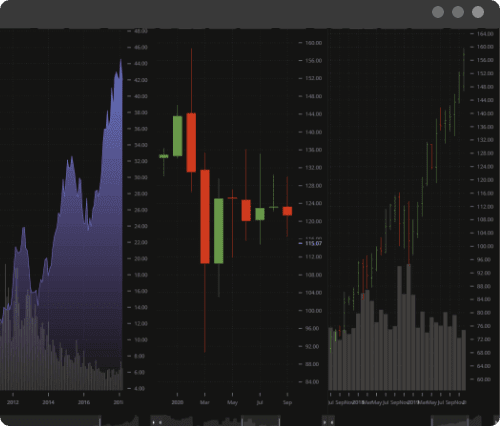 MSFT, Microsoft Corporation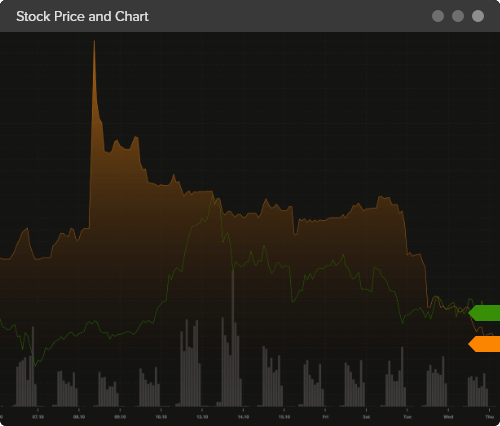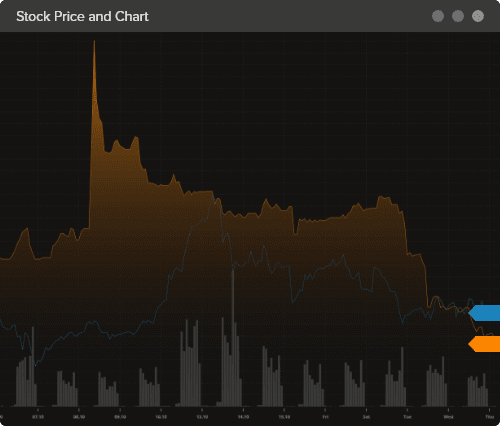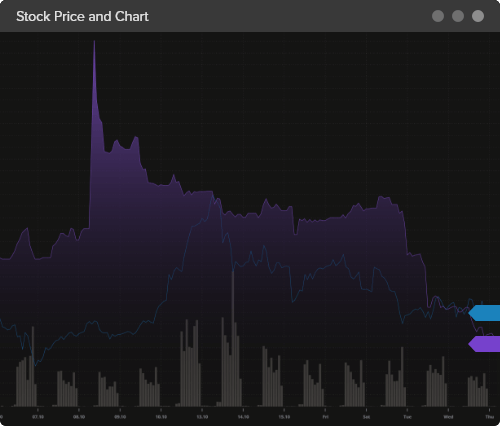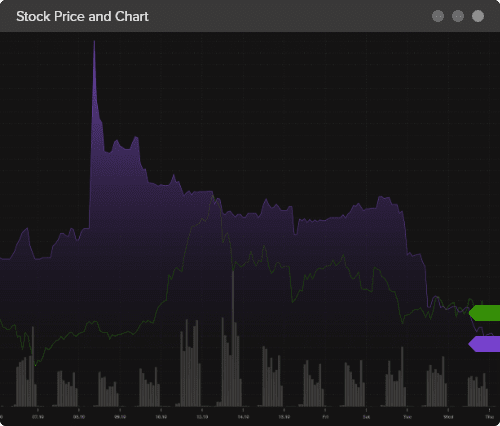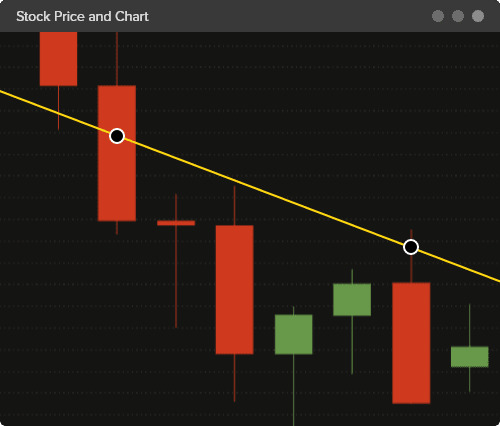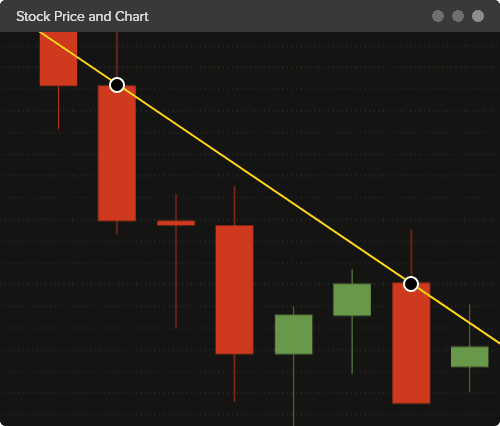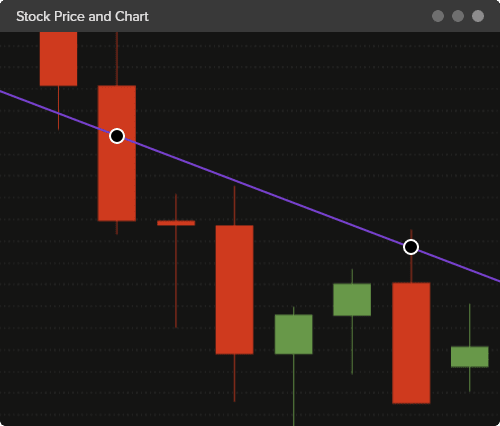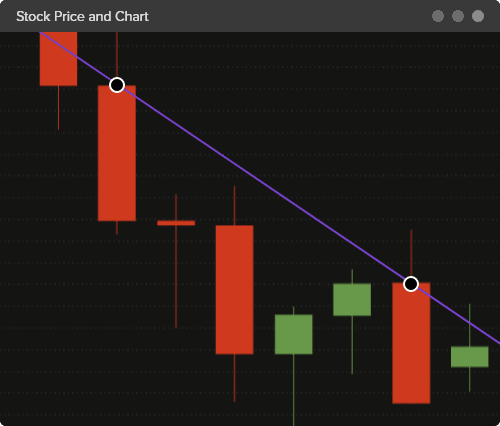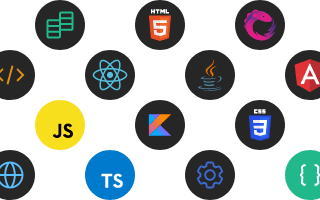 Effortless Deployment
DXcharts is React- and Angular-ready, and it has a pure JS API. TypeScript is used for type safety and self-explanatory API. Indicators are implemented in Kotlin and can be calculated either on client-side for one place solution or server-side to cache calculations among multiple user sessions.
Charts are fully HTML5-compatible and can be embedded into websites and web applications. Suitable for platform-independent desktop applications or native mobile applications via APIs. Canvas Technology ensures that charts look perfectly on any device.