Quality Assurance and Test Automation
Knowledge and expertise to provide you with a package of innovative services
Explore Full-Spectrum QA and Testing Services
Devexperts' QA team is a group of specialists who understands the complexities in fintech. Combining knowledge with extensive experience in test design and practices, we present various services that aim to establish your product as the best on the market.
Software Testing Flow
We follow the ISTQB standards in all our procedures. As with any process, software testing can be divided into simple steps that allow engineers to thoroughly investigate, plan, execute, and analyze.
Industries
Capital Markets
Insurance
Banking
Payments
Asset/Portfolio
Management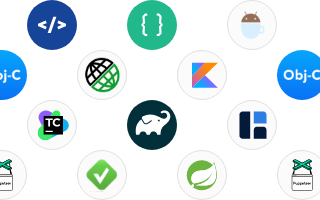 Technology
Our work is supported by cutting edge IT solutions aimed at reinforcing your ideas. From desktop to mobile, our selection of tools and utilities allow us to remain modern and competitive. Whether testing the automation of your web app written with the help of a mainstream JS framework or testing the performance of your Java-based desktop solution with a branched architecture, rest assured we've got you covered.
Our clients
Our portfolio boasts projects for different financial markets and geographical areas, different regulations, and different asset classes. Some of our implemented solutions are owned by reputable FX brokers in both institutional and retail sectors.




Let Us Help You
With Your Business Challenges