Financial Software Development Services
Devexperts offers financial software development services for exchanges, brokerages, investment banks, and wealth management firms.
Software
We develop:
Web and mobile multi-asset trading applications
Matching engines and order management systems
Virtual/augmented reality trading applications
UI/UX design for trading interfaces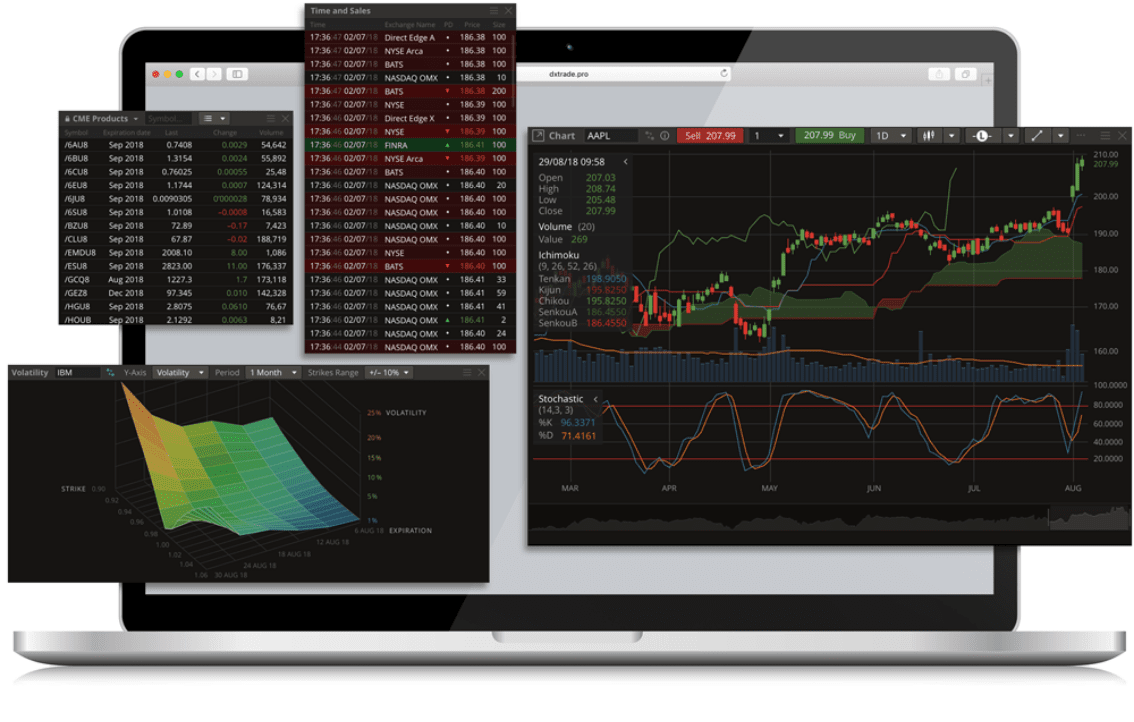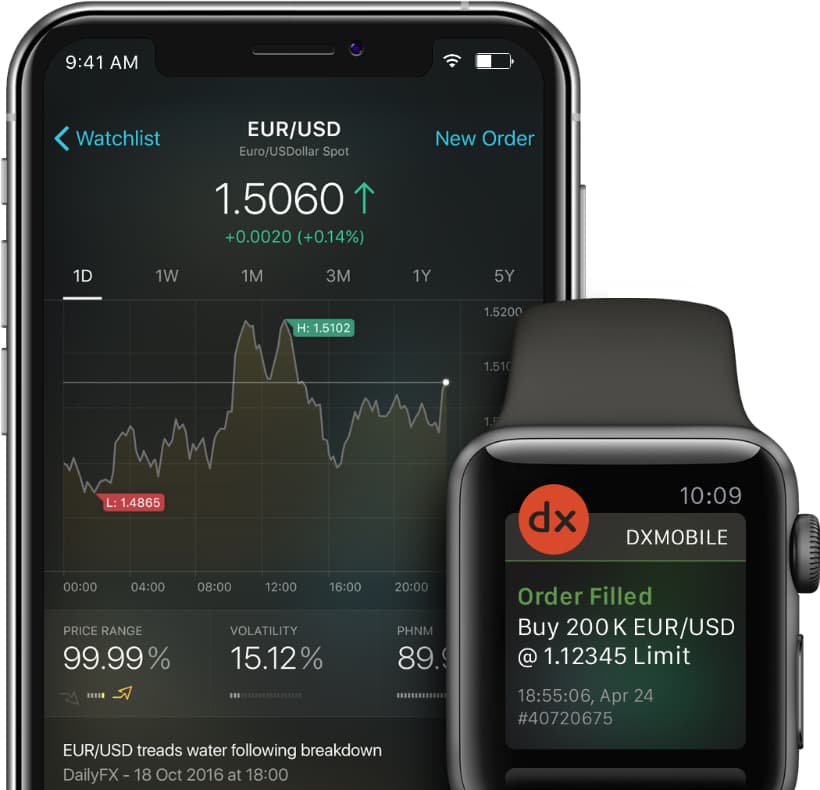 Additional Services
We provide:
Business and functional analysis
Quality assurance and testing
Software integration
24/7 maintenance and support
Why choose us
Presence
Our geographical presence in the world's most important financial centers allows us to tailor our software solutions to our client's local specifications. We have R&D centers in Germany, Portugal, Bulgaria, and Türkiye.
Method
We follow industry best practices including CMM Level 5 and PMI standards. This results in the delivery of high quality software development solutions in a quick and effective manner.
Quality
We have one of industry's best quality assurance team ensuring high-grade development processes. All of our QA engineers have a minimum 3 years of experience in software quality assurance, and they are certified by ISTQB.
Maintenance
Our customer support is 24/7. We deliver our custom solutions with an option for their continuous technical maintenance including enhancements and upgrades, monitoring and troubleshooting.
Our approach
Kaizen philosophy is in our DNA. We constantly strive to improve our processes and increase efficiency to be able to deliver our solutions faster. Devexperts demonstrates an ownership approach and establishes communication with the client, understands the business intimately and ensures that we're tackling the right problem.
Licensing and copyright options
100% copyright with the client
100% code is licensed
Hybrid model – licensing and copyright with the client for custom modules and work
FAQ
Can I get a unique trading platform or a custom UI for my brokerage?
Yes. Many brokers approach Devexperts requesting custom trading platforms or just a new UI to replace their legacy interface while keeping the back end to better serve their clients and offer a straightforward user interface. Brokers often request specific features that popular platforms don't have, like an ability to set up and save the user's own layout, a built-in trading journal, or an advanced mobile app with a dedicated link in the app stores. Our 20-year expertise helps us create new solutions in a cost-effective way.
Read our case study Custom Web Trading Terminal for a Retail FX/CFD Broker.
How often do traders use mobile trading apps?
According to the Fall 2021 Devexperts survey, more than 60% of traders use mobile trading apps. Mobile trading apps help traders enter or exit FX and CFD positions on the move. Investing in a trading mobile app that offers more features such as advice, market insights, and analytic tools can help many brokers reach out to more traders. Contact a Devexperts sales representative to get a unique, advanced custom mobile trading app with your branding. 
How beneficial is it to have a unique trading platform as a broker?
It's very beneficial if you are planning to grow and not depend on your software provider. It can help you retain and attract new traders, by tinkering the user on-boarding process with smart marketing campaigns or implementing smart push notifications and user incentives. 
From the survey we performed recently, we've found that almost 47% of traders find the platforms they use outdated. 58% of traders are also willing to switch to a broker with a better platform. We also found that 38% of traders prioritize the quality of the trading platform over fees and spread. That's why having a unique platform will help you gain new clients and retain them.
Read our case study Custom Trading Platform as a Method to Escape Vendor Lock-In.
How long can it take to get a unique trading platform?
At Devexperts, we've created DXtrade as a state-of-the-art trading platform for startup brokers to help them launch in just a few weeks and midsize brokers looking to replace their legacy technology and automate trading workflows. You can request DXtrade UI with slight customizations to make your brokerage trading frontend unique – and receive it in just three months. 
The length of our custom projects vary from five months to three  years, depending on what you've requested. In order to receive a detailed timeline, feel free to reach out to us.
Let us help you with your business challenges
Contact us to schedule a call or set up a meeting
Explore Our Library
In this white paper, we'll break down technology requirements for fractional trading and explain how it provides brokers with a dramatic competitive differentiator.
Read the e-book
A behind the scenes look at broker operations related to liquidity management and liquidity flows in the Forex market.
Read the e-book