About the Client
The client is a US brokerage firm, founded in the late 2010s. Its trading platform is designed for active customers interested in trading derivatives with fast and stable data feeds. The platform supports stocks, options, futures, and futures options trading, and is regulated by the US FINRA.
Business Challenge
In the 2010s, the client decided to launch a brokerage to accompany its existing online financial network. It set up the legal entity and then got to work on an options trading platform.
The client's in-house development team has a solid fintech background. They wanted to concentrate on the core software elements and not to spend much time on existing and well-known modules. They were not looking to reinvent the wheel, as charting is one of such familiar components, and an integral part of a trading terminal.
The client reached out to Devexperts for the Charting module. They were aware of Devexperts expertise in options trading software and the flexibility of their products due to an extensive set of APIs.
Solution
For the client's options trading platform Devexperts took their existing Charting component, a part of the DXtrade Enterprise multi-asset platform, and white-labeled it with the client's brand colors and identity. Several custom features were requested by the client, such as support of treasury bond futures pricing and the integration with dxScript. The latter was for partners who program strategies in the dxScript module to run visual demonstrations in the chart. Their partners attract customers and promote client's services for many experienced traders who can use available scripts.
When we joined the project, the trading platform was already operational for quite some time. Our job was to integrate a Java charting module with support for scripted studies in dxScript. dxScript is a programming language that Devexperts developed for time-series processing. It runs on the client side and allows users to design advanced technical indicators easily. It's a type-safe language with declarative syntax and fully automatic type inference. The biggest challenge was that the team needed to work with the legacy systems, which increased the complexity of our implementation. In the end, we successfully implemented our charting into the customer's desktop, mobile, and tablet apps, which made the users happy.

Michael, Technical Lead at Devexperts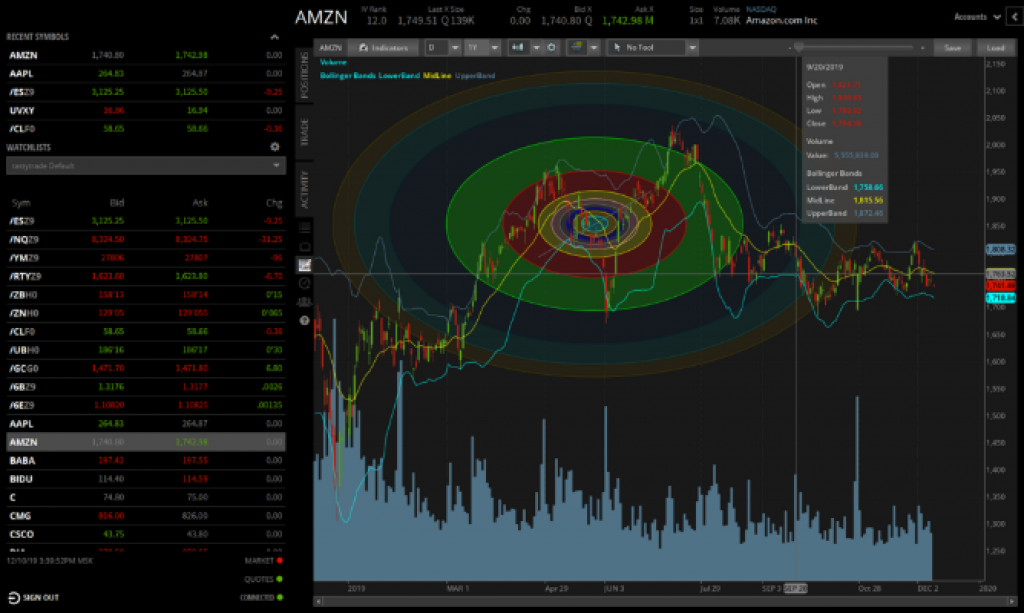 Results
The client's platform received the integral charting component without taking time away from their in-house developers.