About AvaTrade
AvaTrade is a Forex and CFD broker with a reliable track record serving their clients since 2006. It offers a full suite of trading platforms, which includes WebTrader, a web trading terminal, and AvaTradeGO, a mobile app. Their clients benefit from personal account managers, a comprehensive collection of educational material, and multi-lingual client support. AvaTrade accommodates traders of all levels and ensures secured trading with advanced encryption and fully segregated accounts. AvaTrade is regulated in Europe, Australia, Japan, the British Virgin Islands, and South Africa.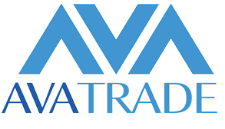 Challenge
AvaTrade looked into enhancing WebTrader and AvaTradeGO with a feature that will make them stand out among competitors. Also, the company's ongoing strategy is to put client success and satisfaction first. AvaTrade decided to implement a risk management tool that would be beneficial for traders. The aim was to improve customer retention and onboarding of new customers, including new traders.
Solution
The client chose Devexperts to develop and implement a new risk management tool because Devexperts developed the original AvaTradeGo app and proved to be a trustworthy brokerage software partner for AvaTrade.
The new tool for AvaTradeGO and WebTrader is aimed at protecting traders from losing on their trades. Each trader's position can be protected from a loss if a trader purchases protection and defines its duration. Thus, if a trader has an open position that has negative value by the end of its protection, AvaTrade will reimburse the trader's account. The only expense for a trader is the protection fee. Hedging position is in turn covered in the background by AvaTrade's FX options trading platform Sentry. The new tool was named AvaProtectTM.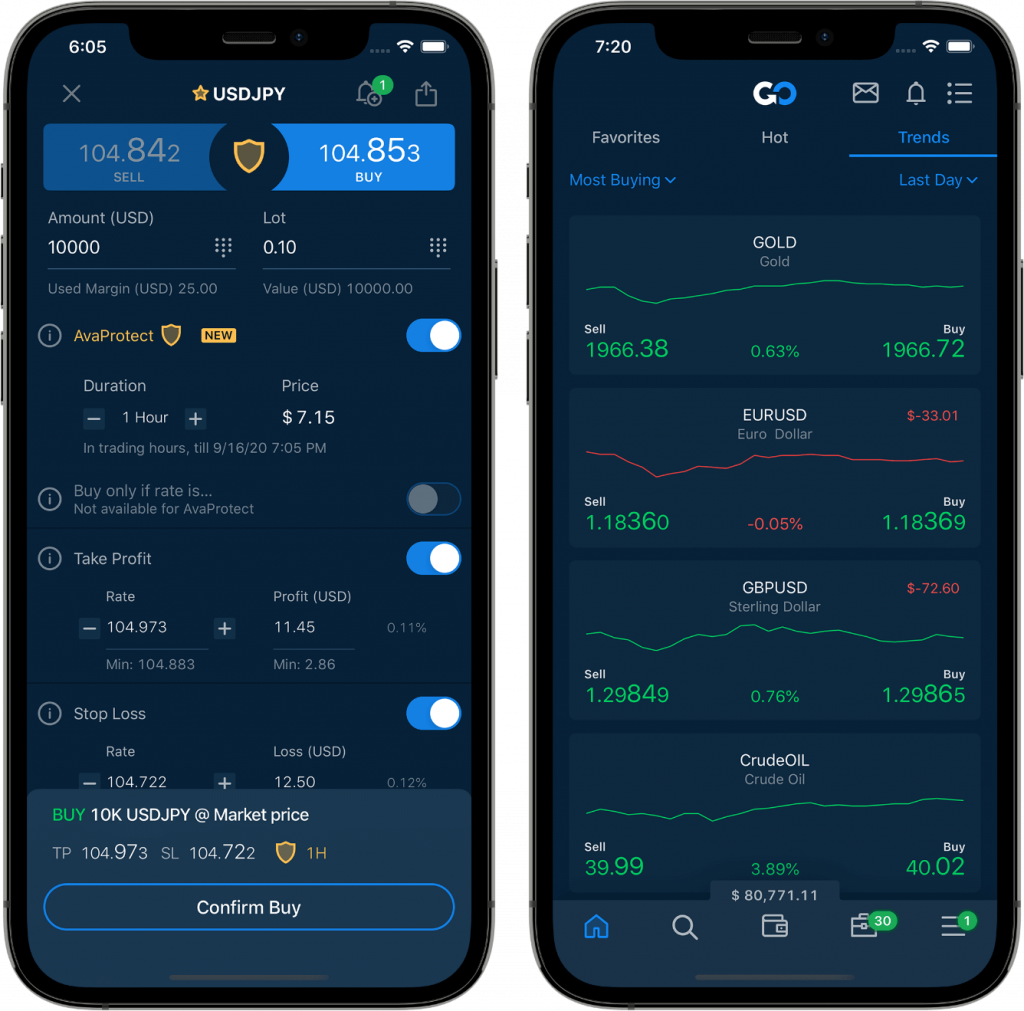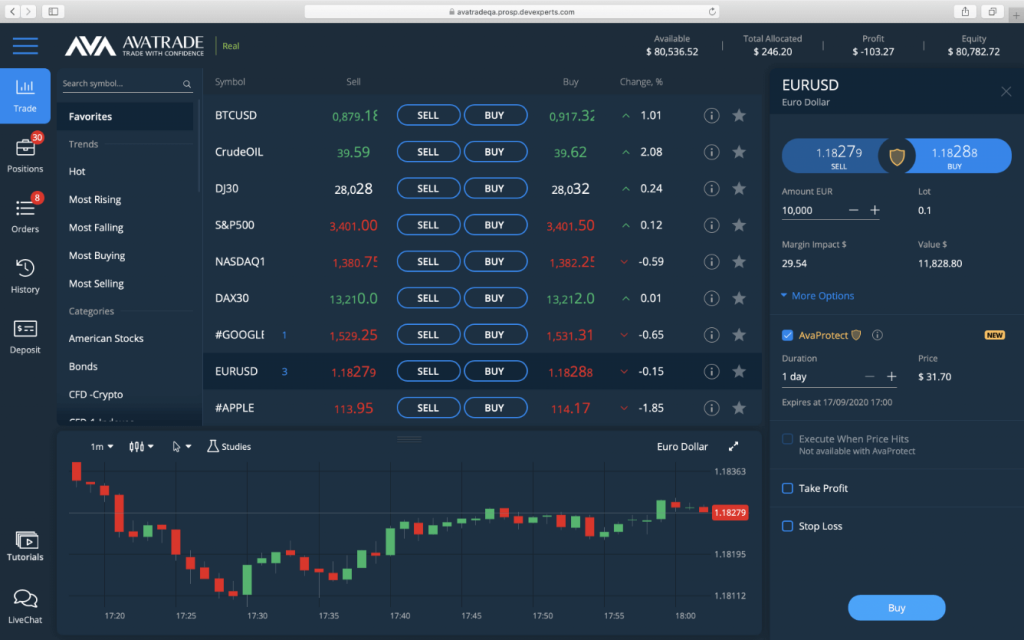 Users in different regions require different features. Sometimes it's due to their habits; other times it's because of regulation. The standard approach is to create a lineup of white-label mobile apps. The problem is that it comes with extra costs for building and testing these apps and significantly slows the pace of product delivery. Besides, the support becomes troublesome. We decided to use a different strategy to overcome this and create a single worldwide application that configures itself on the fly depending on the user's region.

We created a much more sophisticated system than a set of feature toggles based on the user's country. The region-specific configuration starts before login; we even present the relevant information for users who've just downloaded the app and don't have an account. For example, we show the onboarding screens and the workflow tailored specifically for the user's location. Thus, we deliver the best user experience from the very first moment. 

By merging several mobile applications into one, we substantially improved the performance of the CI/CD system. We no longer spend resources on building several applications with different bundle IDs. Now, we build apps and deliver them to the QA team faster. Additionally, instead of testing a bunch of applications, we need to test only one, reducing the development costs and delivery cycle time.

Pavel, Head of Delivery Unit at Devexperts
Results
Devexperts developed the new risk management tool AvaProtectTM aimed at protecting AvaTrade traders from losing on their trades. It has been rolled out in AvaTradeGO and WebTrader and appears to be a unique feature among competitors in the market.
AvaProtectTM serves multiple purposes:
Onboarding new traders without fear of losing money while they gain experience
Retention of existing customers
Providing a unique feature that makes the broker stand out among competitors
Making AvaTradeGO and WebTrader compliant with the broker's strategy of putting client success and satisfaction first.