May, 12, 2022—Munich, Germany—Devexperts, a financial software development company, has delivered a SaaS trading platform to Freestoxx, a commission-free service for trading US stocks. Freestoxx is owned by WH SelfInvest, an award-winning regulated broker that has served traders in the EU and Switzerland since 1998.
Freestoxx (www.freestoxx.com) offers traders a cross-platform service available on the web and as a mobile app. It is a white-labeled version of DXtrade, a flagship multi-asset trading platform developed by Devexperts.
Freestoxx offers its customers 91 Technical analysis indicators, advanced risk management tools, and insights on stock picks and analyses. Those having doubts can try the service through a demo, which comes with a full service pack. Freestoxx also does not punish its customers with inactivity fees.
Dominic Schorle, Project Manager at WH SelfInvest commented: "Buying US stocks commission-free, with best execution in place and superior user-friendly technology via web and app is a major development for retail investors in Europe."
"We are proud to have partnered with WH SelfInvest to bring next generation trading tools to one of the preeminent neobrokers in the DACH region," Michael Sprachman, VP of Brokerage Trading Platform said. "As a leader in this space, Freestoxx is raising the bar for trading platforms in the EU while also giving investors unprecedented access to global markets."
Devexperts equipped the web platform with 13 advanced charting tools, multi-monitor support, Trading Journal (a widget that automatically logs all orders with an ability to leave comments or tags), and much more exciting features. Customers can switch between light and dark modes.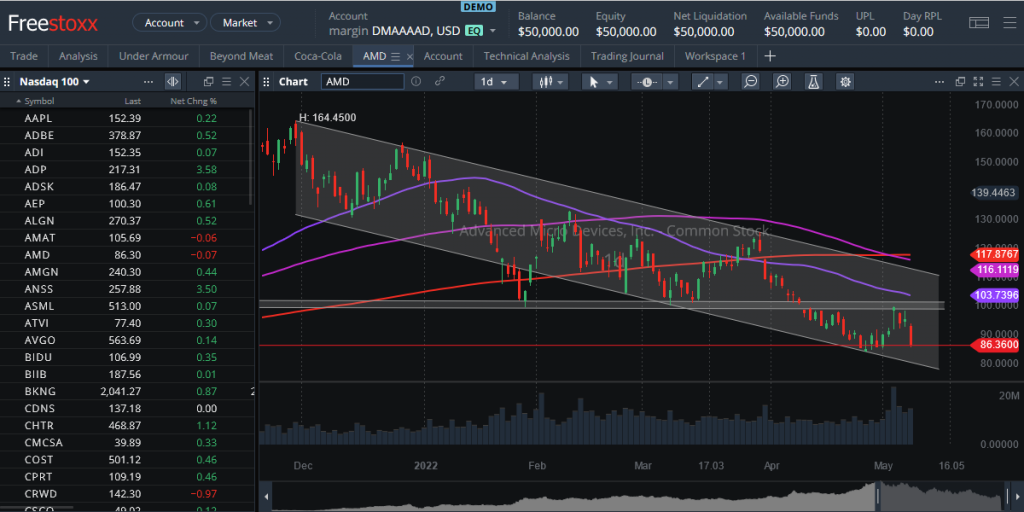 The launch of Freestoxx makes investing in stocks easy and affordable. The service has two trading models—with zero-commission and mini-commission—to suit each customer and make their investments even more efficient. In addition to customers being always free to switch between the models, Freestoxx guarantees that every order is executed at the best price available from multiple exchanges and venues.
About WH Selfinvest and Freestoxx
Freestoxx is a brand name and commission-free trading service of the award-winning broker WH SelfInvest. This esteemed financial institution has been serving retail clients since 1998. WH SelfInvest has offices in the Netherlands, Belgium, France, Luxembourg, Switzerland and Germany.
WH SelfInvest is licensed by demanding regulators.