Devexperts aims to develop financial software that helps capital market firms grow, adapt, and gain a technological advantage. Along with our commitment to sharing our fintech expertise, we also focus on how we do it and strive to positively impact the environment, society, and our employees.
In our Environmental, Social, and Governance (ESG) manifest, we state the strategy that helps us reach this goal.
Environmental Governance
As a company, we're responsible for minimizing our carbon footprint. To that end, we're reducing waste production and our operations' adverse effects. The global pandemic allowed us to identify areas in our physical offices where we can improve. This step helped us re-think and reconstruct these areas. Now, we:
Promote conscious water consumption in our offices
Encourage our employees to reduce waste production and plastic use as we offer eco-friendly, reusable utensils
Restrict document printing to a minimum
Strive to use energy-efficient hardware and power-saving technologies in our offices
Distribute all our products and services through cloud solutions, minimizing on-premise energy consumption and our carbon footprint
Social Governance
Information accessibility is a high priority at Devexperts. Our company aims to be reachable to all groups and audiences. We:
Make our software accessible to all user groups by adhering to UX/UI design best practices
Strive to narrate our key materials in an accessible manner
Business Ethics and Corporate Governance
Devexperts cares for employees and clients. Below are the most important principles in our corporate governance strategy. We:
Have a rigorous process when selecting customers, refusing to provide our technology to companies we suspect may be involved in scam activities
Follow the FX Global Code. Thus, we adhere to the global principles of good practice in the foreign exchange market
Believe strongly in gender equality and equal opportunity principles in our hiring process. For any position, whether a junior specialist or top manager, we guarantee equal terms and opportunities
Provide everyone with equal opportunities to excel and grow in our company through our inclusive working environment
Focus on providing regular feedback to employees through our HR department. To this end, the department conducts personal performance reviews with all employees. We also encourage employees to reach out to their managers for feedback on their achievements and discuss growth opportunities
Our Initiatives for Corporate Social Responsibility (CSR)
Academic and Educational Activities
Constant growth and education are crucial to success. In this regard, we provide our existing and potential employees with endless development opportunities. We:
Coordinate non-commercial projects to retrain specialists from other fields willing to enter the IT industry. After training, we provide them with job opportunities
Work with younger generations. We organize educational events for University and secondary school students
Provide our employees with endless opportunities for professional and personal growth. We organize courses on facilitation, financial literacy, public speaking, language development, and more.
Foster our employees' desire for education by providing financial aid and study leave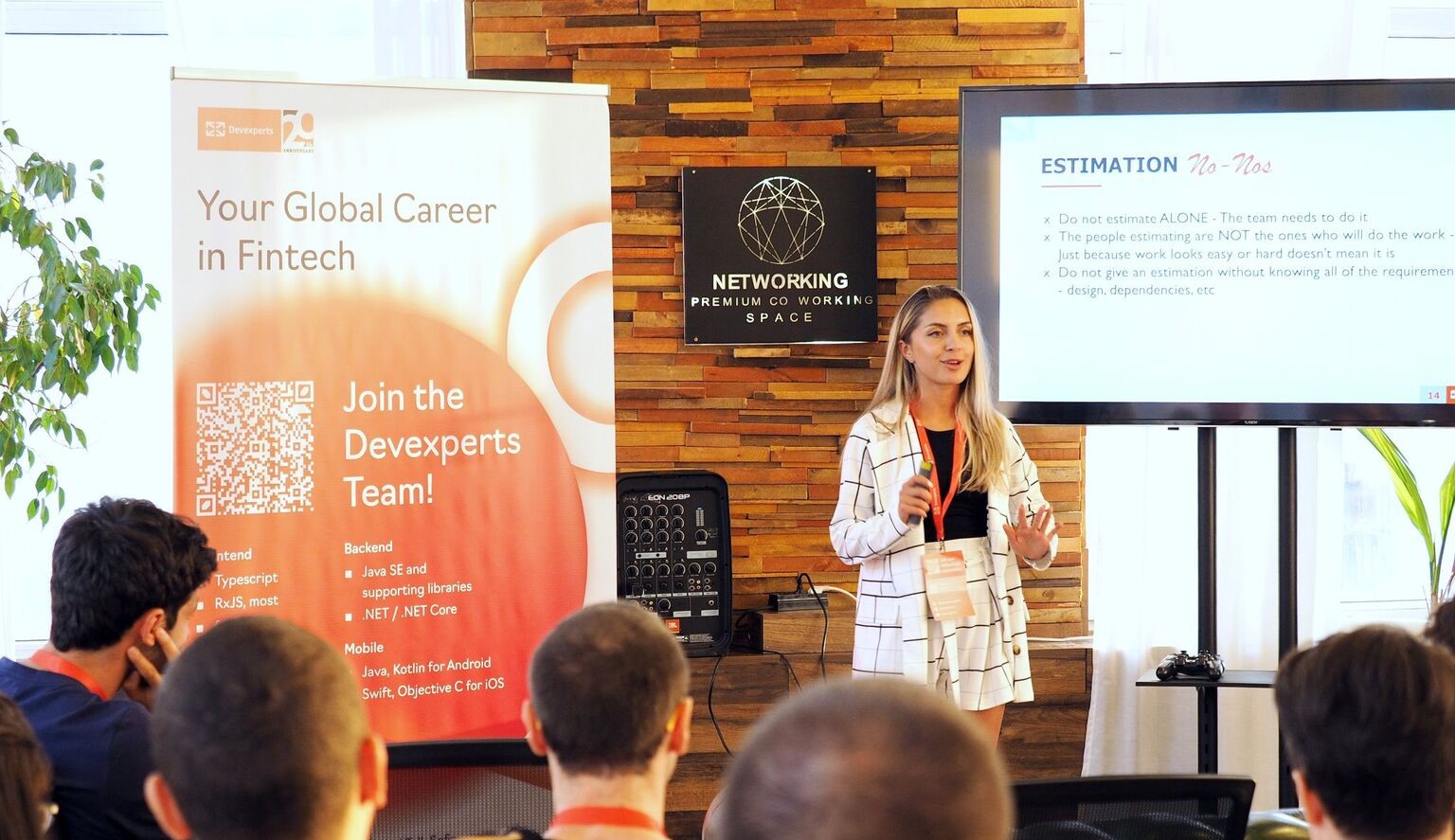 Charity Work
Devexperts supports social projects that strike a deep chord in the hearts of our team. That's why we:
Regularly work with community-minded organizations that support people with intellectual disabilities
Collaborate with a project supporting homeless animals
Are involved, with our employees, in a charity aimed at orphanages
Our Initiatives for Quality of Life and Healthcare
We care for all our employees' well-being and continuous improvement. In this regard, we ensure all employees have access to mentoring, flexible schedules, and health insurance. We've implemented this as follows:
Mentoring
Our intercompany mentoring system benefits employees looking for career advice and guidance.
Flexible Schedule
Work-life balance is vital, so we let our employees tailor their work schedules.
Health Insurance
We provide our employees with health insurance that includes psychological help.
Devexperts wants to contribute to the world's well-being both professionally and socially. We live by this manifest and treat the environment and people with care, compassion, and love. Our team hopes to attract employees and clients with the same views and principles on life and work.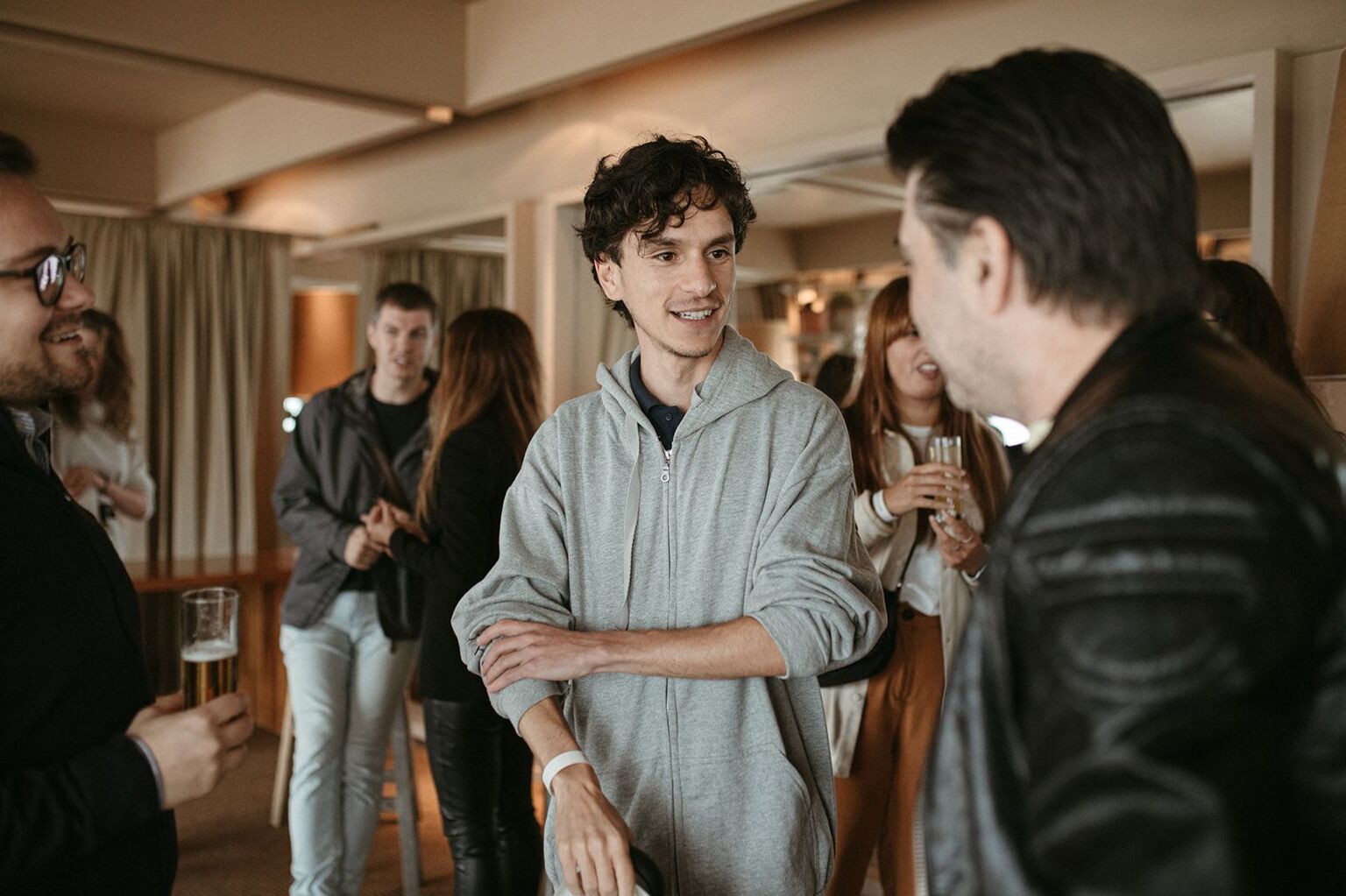 Want to join our professional and caring team? Check out our career portal!
Want to know more about our products and services? Explore our website for details and case studies!