Software Solutions for Exchanges
Devexperts develops and deploys a full exchange infrastructure for stocks, options, futures and cryptocurrency. We consider every aspect, paying attention to stability, performance, monitoring, and compliance.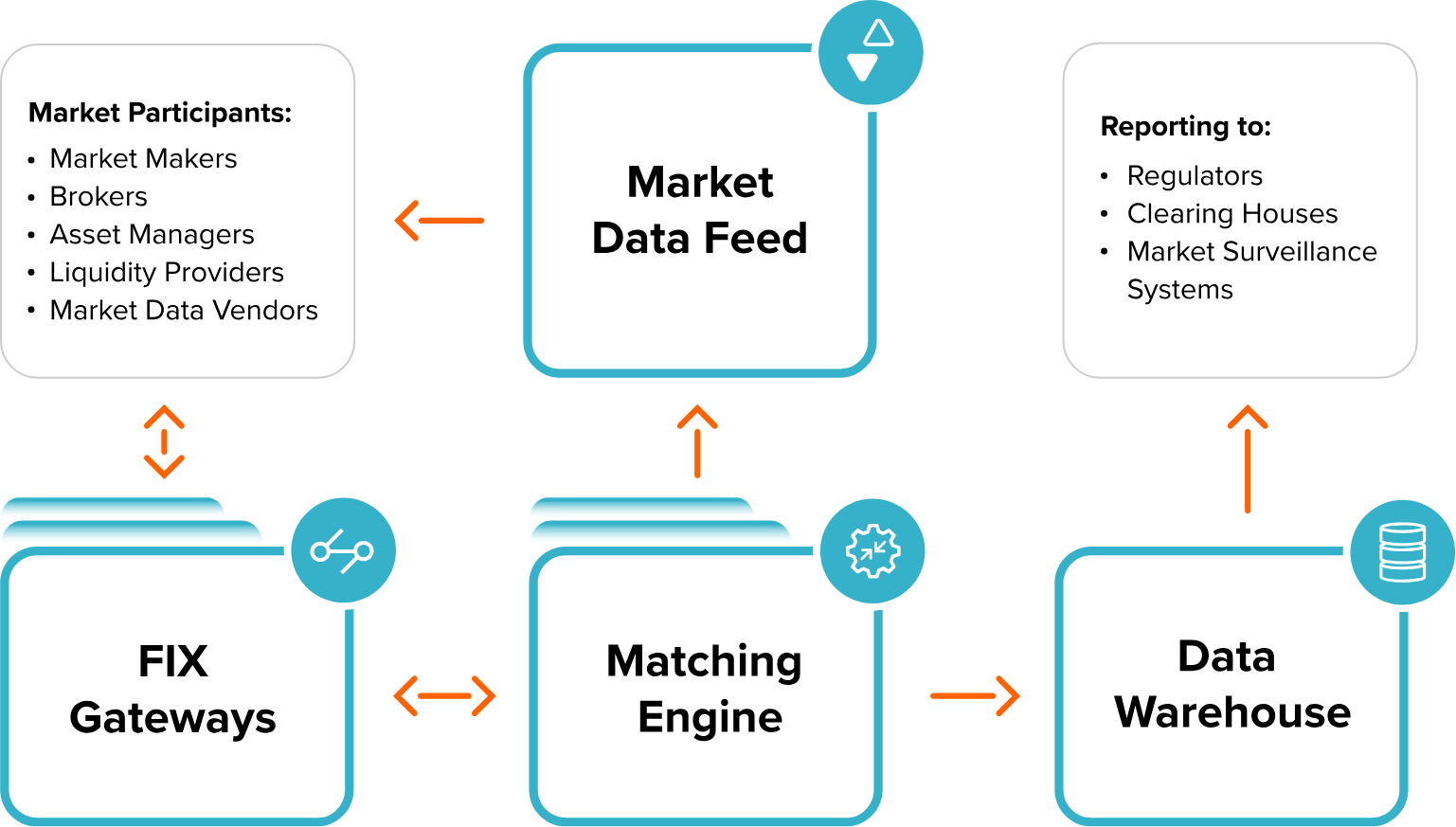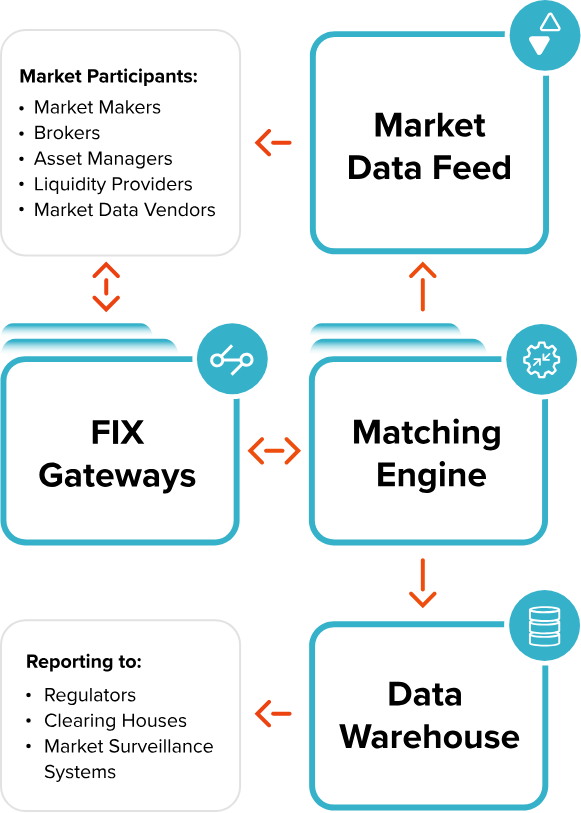 Key elements of an exchange
Matching Engine
Devexperts build solutions for exchanges utilising our price-time priority matching algorithm that has sub-millisecond latency and can handle a throughput of up to 500,000 orders per second. We support both direct and implied matching.
Market Data Delivery
It is an open technology solution that provides data service delivering normalized real-time and delayed market data, running on a proven and robust open infrastructure that is backed by 24×7 support. Replay services perform historical insight and model backtesting.
Fraud Detection/Surveillance
This component is responsible for monitoring transactions and detecting a suspicious activity. The software handles massive amounts of data from multiple data sources and uses a multilateral analytical approach for complex pattern recognition.
Risk Management
Risk management solutions include pre-trade control, multiple analysis techniques, customizable risk alerts, and portfolio modeling.
Charting and Market Data visualization
Devexperts charting software can be embedded into your website or trading application providing customers with historical, delayed or live analytical information.
Index Management
We offer an integrated platform that provides lifecycle management for indices. Our solution supports index design, backtesting, basket analysis, reweighting and rebalancing.
Let us help you with your business challenges
Contact us to schedule a call or set up a meeting