Widgets have always been a good method to visualize financial news and entertain website visitors by adding interactivity along with a new portion of relevant information. They facilitate the way your website seizes attention of newcomers, who spend longer time on the index page gradually increasing your SEO ranking. Invest into your business, try out the financial chart widget here.

We have been serving financial companies for 20 years, from stock brokers to crypto-exchanges and wealth-management firms. Now, with the launch of our own charting solution DXcharts in 2021, we have an offer for trading schools, financial & tech news websites. We have prepared a ready-to-use widget for your business to help diversify content on your website and deliver even more value to your visitors along with the news you provide.
It takes only 10 minutes to embed a DXchart widget.
A typical use case is a comparison of a company's performance with the last quotes on a chart right off the bat, or following historical performance of a commodity in order to find out how it correlates to the news.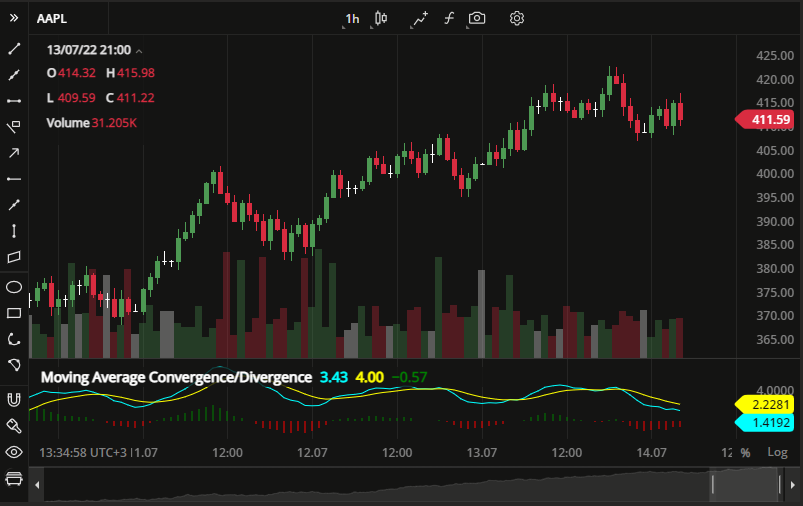 Easy to Use
The widget works on all platforms and guarantees supersonic performance in all of them. It is perfectly optimized for web and mobile. Quick installation: you can literally configure and install the snippet of HTML code in minutes.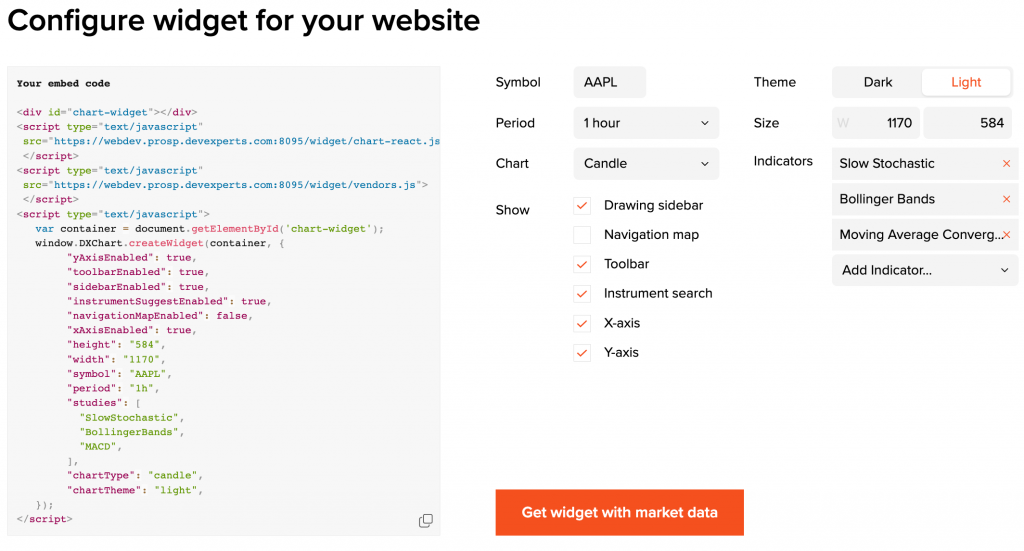 The Advantages of DXcharts Widget
Label-free
Your visitors will not be enticed to click on the widget provider logo and leave your website anymore. Feel free to add a custom logo and adjust a link on your own!
Customizable UI
Brand the charts field with your company colors according to your corporate style.
40+ drawings, 100+ indicators, 10+ chart types
Pre-integrated data source out of the box
Devexperts' data division dxFeed provides data on all US stocks, thousands of cryptocurrencies, and fiat currencies.
Chart snapshot
Create an instant snapshot of the chart for any time-frame and share it with your followers to improve the value of your blog.
With our widget you have access to the market's data relevant to your content. Would like to embed it on your website? Hurry up to get an annual subscription at a give-away price, contact us to receive the code: contact us.