Equities & Derivatives Trading Platform
Supported asset classes: Stocks, ETFs, Indices, Options, Fixed Income, Commodities & Futures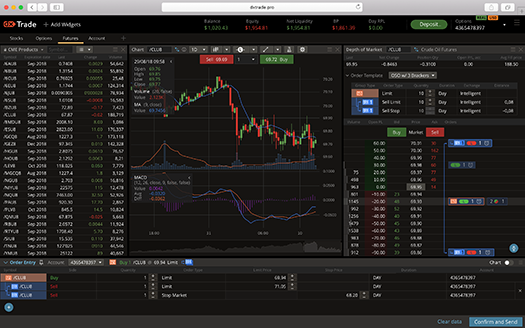 We offer solutions for retail and institutional brokerages based on the following components:
CRM
Customer portal
Back-office
Reporting
Why choose DXtrade Enterprise trading platform for your brokerage?
Brokerage firms refer to Devexperts when they need a trading platform and trading infrastructure tailored to fit their needs.
Devexperts develops solutions for broker-dealers, offering a range of asset classes such as stocks, ETFs, futures and commodities and operating in under different regulations (SEC, CFTC, FCA, JFSA, CMB, etc.).
A typical product has a custom-made and branded front-end (web, mobile, or desktop terminal) interconnected with an exchange or third-party order management system. We have experience with various integration projects, interconnecting our modules with broker's ecosystems.
This allows for:
both trading platforms and order management to be plugged into any ecosystem
integrating robo-advisors
software updates in accordance with ever changing regulation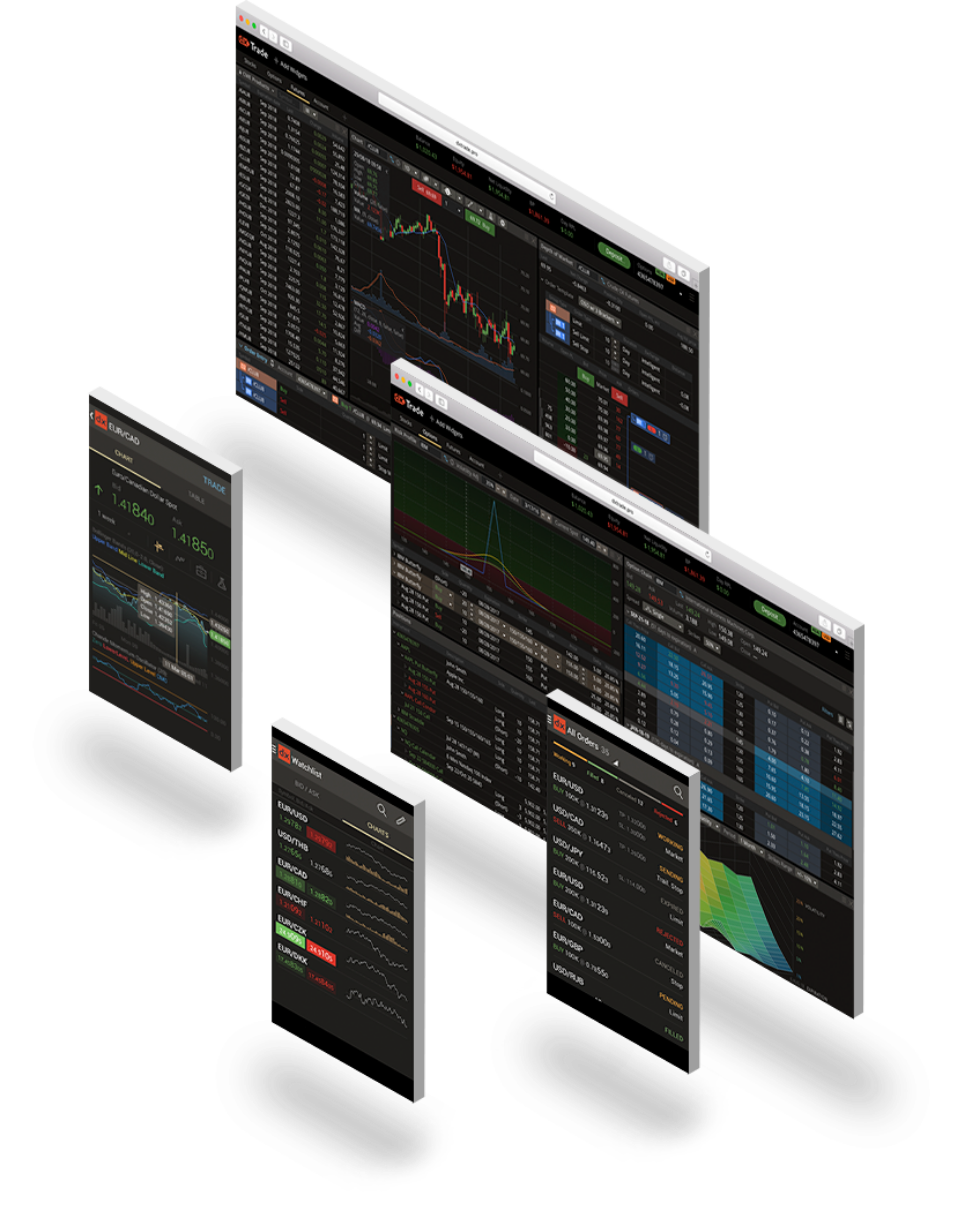 What we offer for retail and institutional traders
Having a number of projects implemented in different jurisdictions for brokers offering different asset classes, we're happy to be able to offer our expertise comprised of top-tech talent and business domain knowledge.
Our trading platform is capable of supporting the following features, among others:
Order processing and risk management in accordance with the regulatory authority of your jurisdiction
SPAN or Reg T margining
A number of real-time metrics, calculated based on margin
Equity portfolio risk monitor (aggregated metrics)
Advanced review & release procedures
Custom house rules for risk management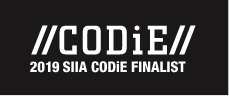 Best FinTech Solution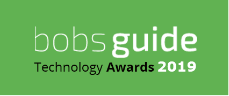 Best Forex Platform
We are best suited for companies who would like to come up with unique and innovative financial markets technology to outperform the competition.
Types of customers we serve
Broker-dealers
Investment funds
Proprietary trading firms
Trading education institutions
Wealth management firms
Types of delivery
Component based
Source code
What challenges we address
Offer traders the most advanced functionality
Implement broker's house rules on risk management
Enhance brokerage valuation
Integrate with executing brokers, clearing houses and regulatory reporting systems
Implement validation & routing rules for multiple executing brokers support
Our clients
In our list of case studies, there are projects for different financial markets, geographical areas, regulations and asset classes.
Some of our implementations are owned by reputable institutional and retail brokers.
Deployed on-premise, in the public/private cloud, or Devexperts' infrastructure
Let us help you with your business challenges
Contact us to schedule a call or set up a meeting