Forex, CFDs & Spread Betting Platform
Supported asset classes: margin FX, spread bets, CFDs, FX options
We offer Forex brokerage solutions based on the following components:
CRM
Customer portal
Back-office
Liquidity gateway
About DXtrade Enterprise platform
Custom trading platforms can improve conversions with an embedded and a well-thought-out onboarding process.
The same applies to the user's activation and sales because the custom trading terminal can have widgets for depositing funds and make the process of topping up an account smoother.
The DXtrade Enterprise platform contains advanced dealing and risk management settings (A/B/C books, various hedging, and slippage control settings, etc.), designed to increase the revenue from the trading flow. These settings can be modified to fit each broker's requirements.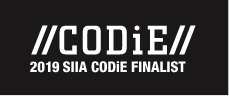 Best FinTech Solution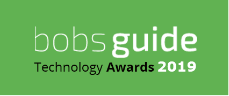 Best Forex Platform
The deep integration of the trading platform into a back-office, a CRM, a client cabinet and other custom systems improve the user's experience and makes traders stick to that particular environment, which improves retention.
Types of customers we serve
Retail FX brokers
CFD brokers
Spread betting brokers
Institutional brokers
Liquidity providers
Prime of primes
Types of delivery
Component based
Source code
Issues we solve
Devexperts differentiates itself from the competition by offering a tailored trading solution, based on the dxTrade Enterprise platform.
Implement unique widgets, order types, design, features, etc.
Launch a trading platform for a new brokerage
Integrate with liquidity providers, AML/KYC, CRM, back office, regulatory reporting, etc.
Build mobile or web front-ends for custom or off-the-shelf third-party OMS
Get market data for FX and CFDs on Equities, Futures, Indices and Digital Assets / Cryptocurrency
Enhance your FX brokerage valuation
Replace legacy trading platforms
Our clients
In our list of case studies, there are projects for different financial markets, geographical areas, regulations and asset classes.
Some of our implementations are owned by reputable institutional and retail brokers.
Deployed on-premise, in the public/private cloud, or Devexperts' infrastructure
Let us help you with your business challenges
Contact us to schedule a call or set up a meeting
Explore Our Library
In this white paper, we'll break down technology requirements for fractional trading and explain how it provides brokers with a dramatic competitive differentiator.
Read the e-book
A behind the scenes look at broker operations related to liquidity management and liquidity flows in the Forex market.
Read the e-book