Crypto Exchange Platform | Crypto Trading Engine
Deliverable and margin trading in cryptocurrencies – spot, futures, and digital assets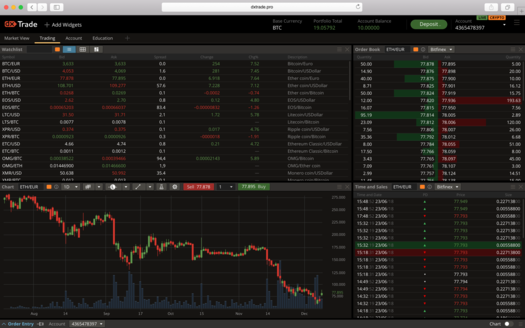 We offer Crypto brokerage solutions based on the following components:
CRM
Customer portal
Back-office
We Offer More Than Just Cryptocurrency and Digital Asset Solutions
The cryptocurrency market is plagued by underdeveloped technology. Many companies that emerged out of the hyped Blockchain boom spurred on from Bitcoin's popularity are now depending on fragile and non-scalable technology which needs to be replaced.
Devexperts has developed solutions for some of the top 100 blockchain tech companies and cryptocurrency exchanges, identifying issues beyond the typical challenges of a traditional broker. The world of cryptocurrency is still fragmented and loosely standardized; there is no golden standard. This leaves room for various "look and feel" customizations for those looking to build something unique to their brand or to set a new industry trend.
Devexperts offers a multitude of customized solutions as well as complete replacement of outdated trading software with DXtrade platform licensed blocks or development of new ones from scratch.
Key elements
A trading platform which is connected to third-party cryptocurrency liquidity providers (broker or exchange)
Web & native mobile terminals, customizable for the client's brand
High-performance matching engine which can be used to match off buy/sell orders
Cryptocurrency market data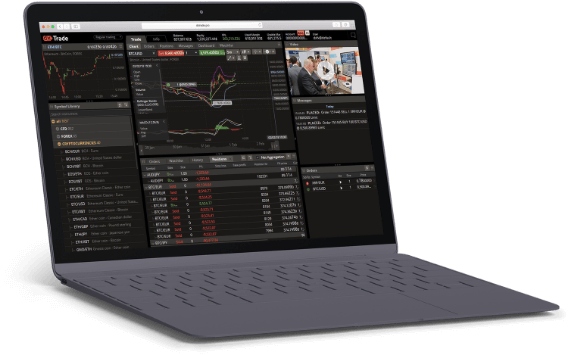 Complete service cycle
We offer both existing software blocks (parts of the DXtrade Enterprise platform) and services. These services include analysis, design, development, QA, and delivery of the systems as well as post-production maintenance and support.
We offer consultancy services right from the outset of your business, where complex architectural and technological decisions must be made to future proof your system.
Devexperts can also offer help with choosing your hardware and network infrastructure; setup and configuration; deploying a point-of-presence and benchmarking/assessing trading venues technology.
Key features
Direct exchange
Multi-currency accounts
Token trading
Margin trading
Our developers can code and deploy smart contracts onto the Ethereum blockchain. They are immutable, tamper-proof and allow for cryptographically secure data sharing. We can articulate any user's conditions and any programmable logic. Smart contracts also allow for creating tradeable digital tokens and enabling a limitless set of business opportunities.
What challenges we address
Differentiate from the competition
Integrate with internal infrastructure and external parties (crypto exchanges)
Strengthen the valuation of your company
Build mobile front-ends for custom or off-the-shelf third-party trading servers
Rearrange market data provisions
Types of customers we serve
OTC brokers
Cryptocurrency brokers
Cryptocurrency exchanges
Types of delivery
White label
Custom dev
Component based
Source code
Our clients
We have been serving some of the top-100 blockchain technology companies and crypto exchanges.
Explore Our Library
In this white paper, we'll break down technology requirements for fractional trading and explain how it provides brokers with a dramatic competitive differentiator.
Read the e-book
A behind the scenes look at broker operations related to liquidity management and liquidity flows in the Forex market.
Read the e-book